When Skip Dunham asked if I could make a Force Fin with more surface area, for him to power against when underwater hunting, I jumped at the opportunity to be of service. Skip was running Kirby-Morgan systems at the time and was one of my most special fans of the Original Force Fin.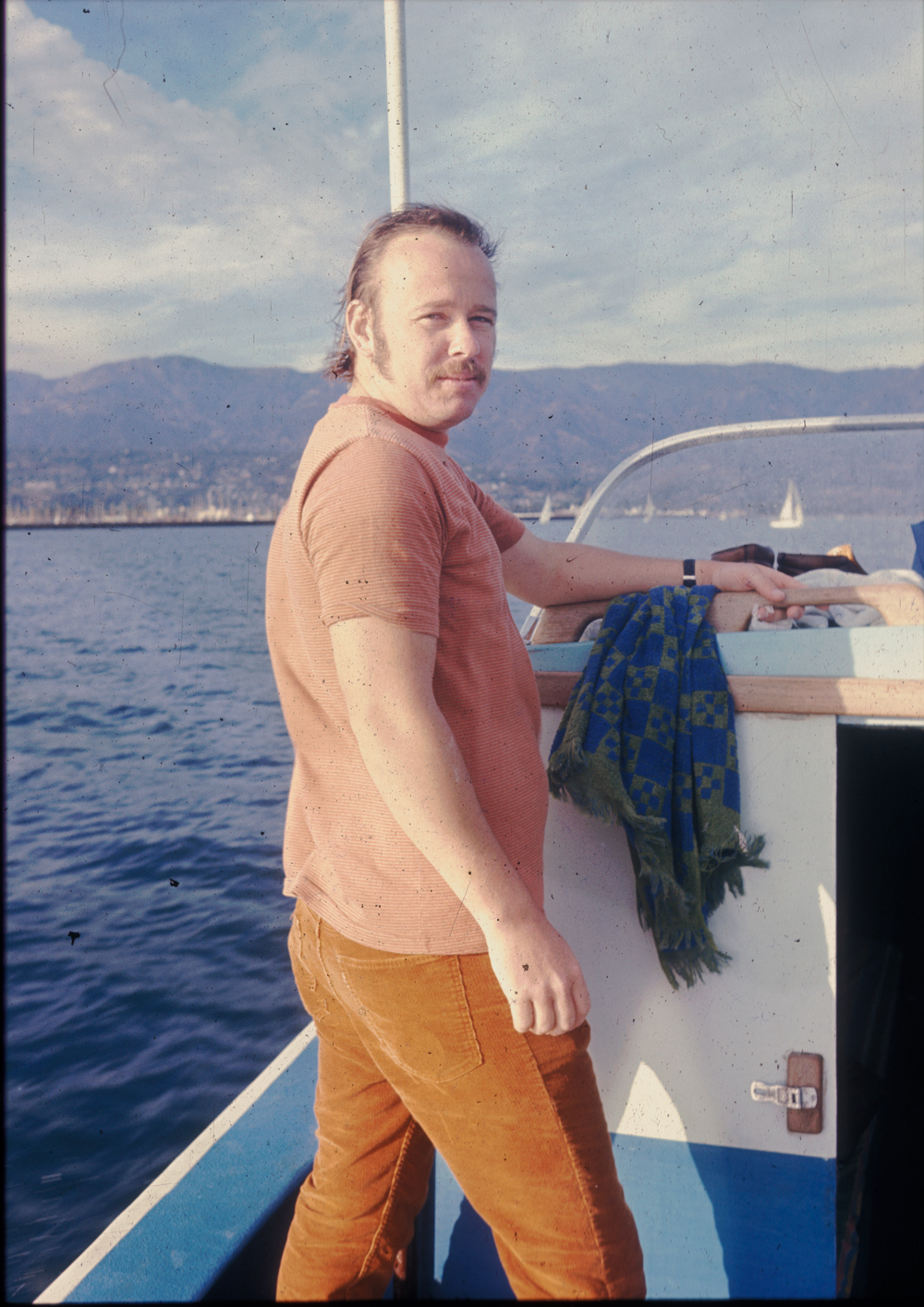 Here at our Santa Barbara Funk Zone shop is Jimmy Gray holding one of many longer blade designs before it was scalloped.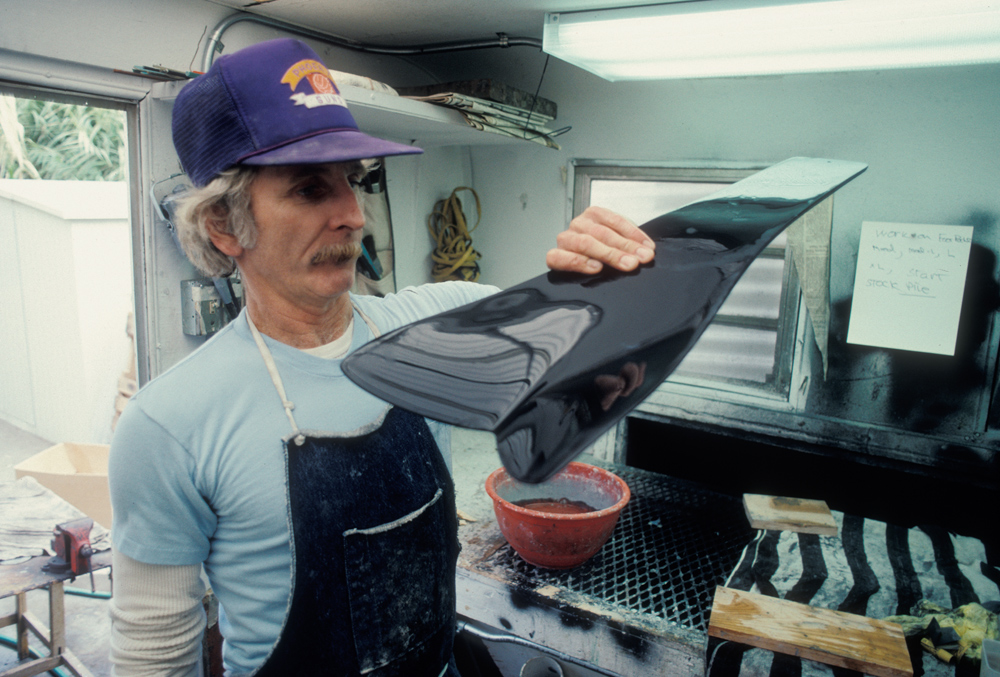 When you add fin length, it opens the door to side slipping, eddy shedding, all of which causes the blade to twist off to the side. This does takes place on most other fins. Vents and side ribs do help with blade tracking or stability, but with the cost of creating drag.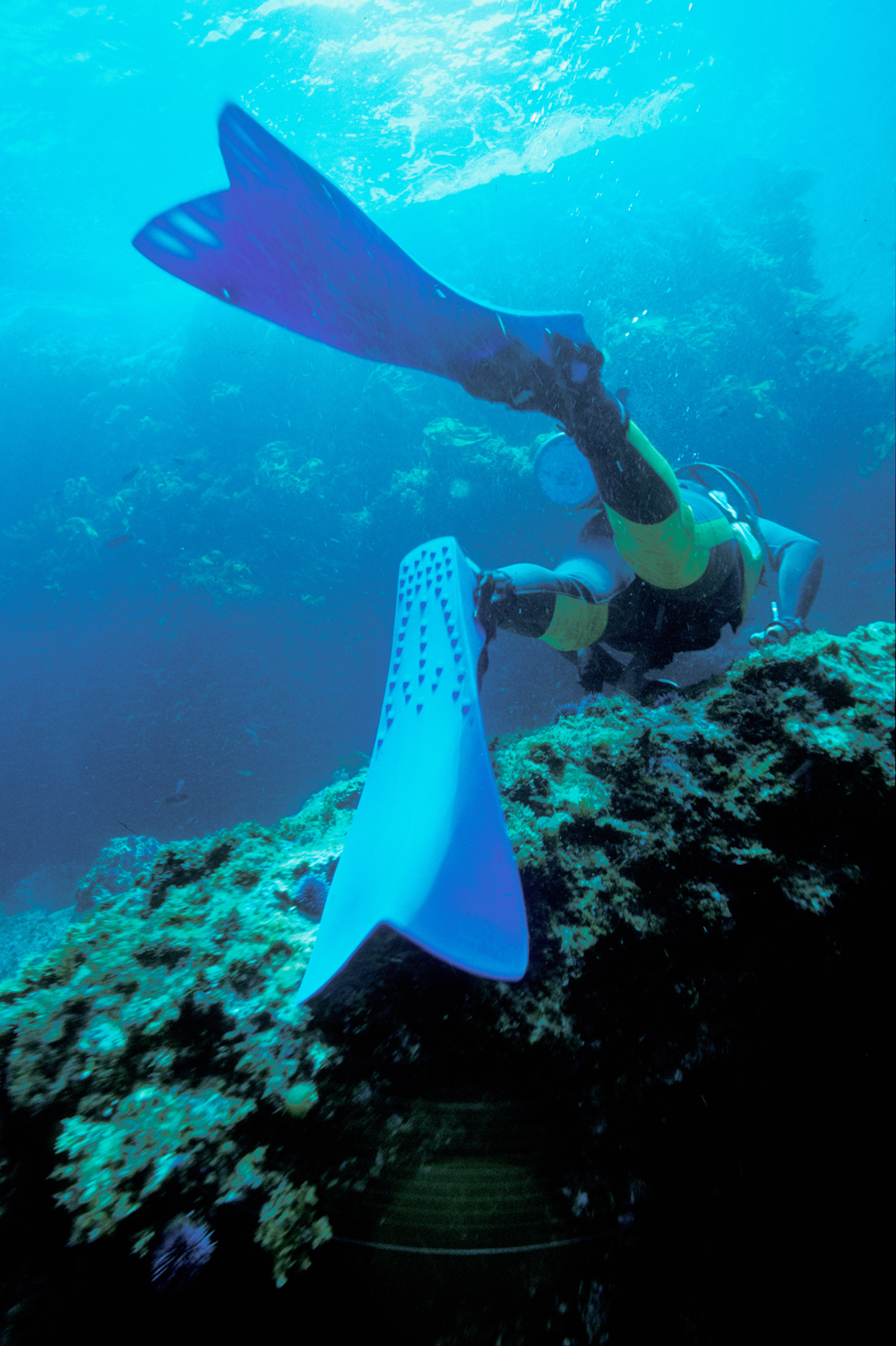 The original Force fin is short and has the blade has a high aspect ratio.  Take a look at how jet fighters are evolving into this shape. Its tight and works well for maneuverability and quick speed burst.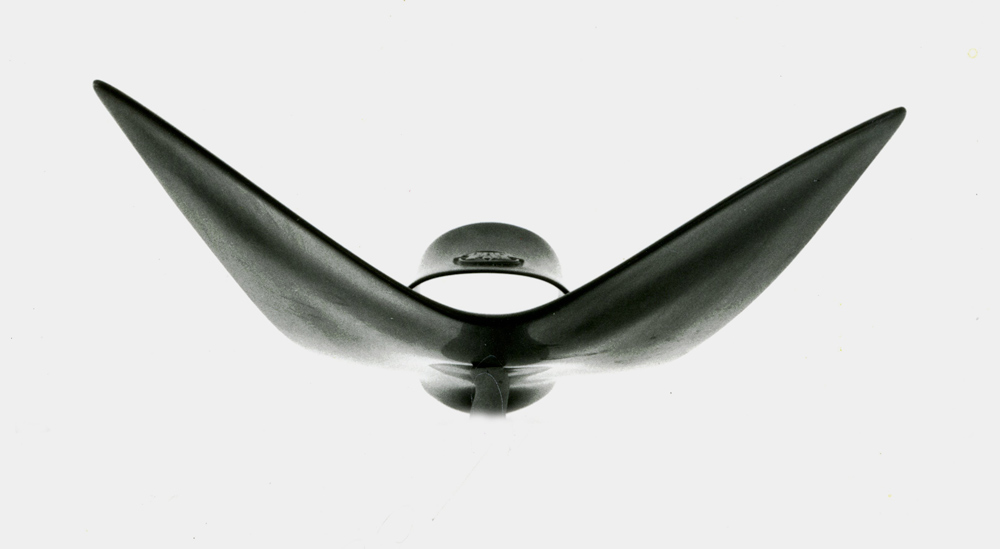 To address the side slip of a longer blade, without losing efficiency, creating drag, I decided to scallop the trailing edges. This really worked. Then, one day, Bob Kirby visited my shop, grabbed my air tool and went to town grinding my master fin. I did not know to think, my master fin was being reshaped. All I could do was watch. Yikes! Next thing I saw was that my subtle hand-shaped scallops were transformed into a deep carved series.  Bob Kirby, smiles and says, "That looks better."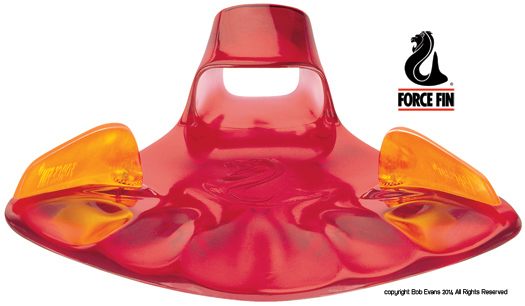 Now all I had to do was match the scallops on the other side and clean up the edges.  This helped but we still had a small trailing twist, which was solved with upcurved wingtips, variable winglet thrust control and the first Patent for Vortex generators for swim fins –